The My Painter
Promise
To Our Valued Customers:
RE: COVID-19 Advisories and Business Operations for My Painter, LLC
Greetings! We hope you and your families are staying safe and healthy during this time of uncertainty. As a small local business, earning and maintaining the trust and satisfaction of our customers is of utmost importance to us, so we wanted to take the opportunity to communicate with you about our current operating status and protocols in response to the coronavirus threat and social distancing advisories.
We are currently open and operating.
Our team will refrain from shaking hands when meeting with customers. This includes at estimate appointments, project starts, all exchanges at the open and close of work each day, and final walk-throughs.
Our crew members will be wearing face masks and latex gloves while conducting work on all interior projects.
Our crew members will carry hand sanitizer and use frequently throughout the work day.
At the end of the work day, our crew members will wipe down all tools, equipment and surfaces in and around the project areas with Lysol.
We are taking the protection of our customers and their families, as well as our employees, very seriously. We will continue to stay on top of the latest developments and advisories, and adapt these measures as necessary. We appreciate your understanding and cooperation in this matter as we strive to conduct business responsibly during this pandemic, and to prioritize everyone's health and safety over normal professional decorum. Please let us know if you or your family have any additional concerns or requests regarding this matter, and we will be more than happy to accommodate them. We thank you very much for the opportunity to serve you, and we are happy to work with you in any way possible!
All the best,
The My Painter Team
Taking the Headache, Heartache and Hassle out of Painting
At My Painter, LLC, we are more than just another painting company. We are a team of trusted professionals whose main mission is the pursuit of exceptional customer service. We are dedicated to taking the headache, heartache and hassle out of hiring a painting contractor to complete your next project.
FROM START TO FINISH, WE DELIVER
We maintain small business practices in order to offer our complete commitment and undivided attention to every client, every project, every time. From start to finish, our team will work with you to ensure 100% satisfaction. We start with a thorough assessment of all your project needs—from repairs to painting prep to creative color consulting—and provide you with a detailed estimate. You can then sit back and relax while our experienced crew begins the transformation process. Upon completion, we perform a final walk-through to ensure each one of our clients is completely satisfied.
Attention to detail is always job #1 with the My Arlington Painter team. We focus on superior quality in both products and workmanship. By planning each painting job in advance, your project is completed with ease and efficiency. The My Painter team works not only to meet your expectations but to exceed them. We are your friendly neighborhood painting contractor. As your residential and commercial painting expert we make sure every job is completed to your satisfaction. That's the My Painter Promise.
WE WON'T JUST PAINT YOUR HOUSE… WE WILL PERFECT YOUR HOME
Painting is just a small part of what we do. Our skilled and experienced crew members specialize in the following services:
Exterior painting and trim work
Wood rot repair
Power washing and prep work
Interior home and office painting
Drywall repair and replacement
Professional color consulting to transform your entire space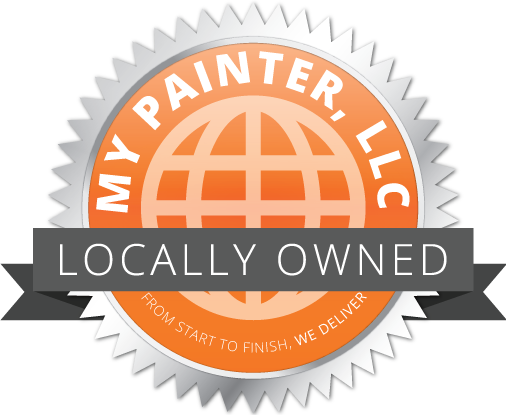 Call us today to schedule your free estimate!